There are five fundamental actions to take once you've determined that investing in rental property is the right move:
1. Arrange Financing
A single-family rental property's financing operates slightly differently than a mortgage application for a primary home. Different qualifications must be met, and there are larger down payments, significantly higher lending costs, and interest rates:
To raise money for a down payment, some investors refinance their homes. Down payments typically vary from 20% to 25% of the property's purchase price.
Experian states that although buying an property investment with less credit is feasible, a credit score of 720 or better is necessary for the best financing terms.
Bank statements, tax reports, and income documentation are examples of borrower documents (similar to applying for a loan on a primary residence).
Related: Acquiring Investment Property: 3 Signs You're Ready and What You Should Know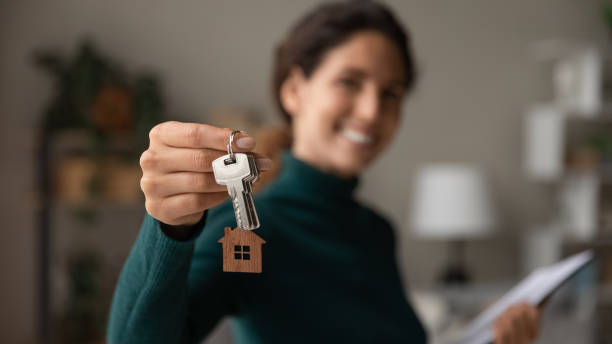 Suppose recurring income is lower than anticipated or expenses are higher than expected. In that case, lenders may demand that up to six months' mortgage payments be kept in a reserve account.
The good news is that there are many options available, even though there could be additional hoops to jump through when securing finance for a rental property. Other investors receive rental property finance through private lenders or by creating a joint venture. Traditional lenders, such as credit unions and banks, offer loans backed by the Mortgage and Finance Association of Australia.
2. Understand the returns on Property Investment
Real estate investors use the financial metric of return on investment (ROI) to assess how profitable a possible investment property might be. An investor has to know the following information to determine the ROI of a property:
Calculate the annual rental income, including tenant rent and any additional income, such as pet rent.
Calculate the annual running costs, which should include maintenance, property management costs, insurance, and taxes.
Determine the down payment and other upfront cash requirements to forecast annual cash flow (such as needed repairs)
Divide the yearly cash flow by the total amount of money spent to determine the return on investment (ROI).
For example, consider a rental property that generates an annual rental income of $18,000, operational costs that account for 50% of income, and an annual mortgage payment of $6,000. (Principal and interest only).
The ROI would be 8% if an investor made a down payment of $37,500:
Annual cash flow is calculated as follows: $18,000 in rental income – $9,000 in operational expenses – $6,000 in mortgage payments = $3,000 in before-tax cash flow.
ROI is determined by dividing the total investment by the cash flow before taxes. Searching for property Adelaide look no further visit buyers agent Adelaide
3. Find an investment property
When selecting the best real estate markets and the ideal rental properties, some important criteria to keep in mind are as follows:
Both job and population growth
proportion of homes occupied by renters
Rents are going up, and vacancy rates are going down.
Long-term appreciation may result from historical changes in housing values.
School district quality and employment rates are considered when ranking neighborhoods.
For first-time purchasers, the possibility of a single-family rental home that is rent-ready or turnkey with a tenant in place helps to lower investment risk.
The potential return on investment (ROI) is impacted by the significant regional and local variations in property tax rates.
Zillow, Trulia, and Realtor.com are just a few websites where you can hunt for houses for sale. Nevertheless, most advertisements are for those looking for a primary residence.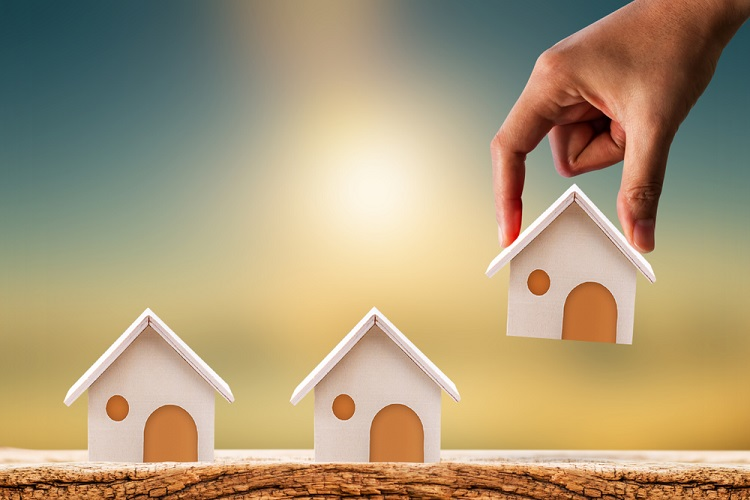 An increasing number of investors are starting their search online to find single-family rental homes and modest multifamily properties. More than $3 billion in single-family rental deals have been completed in less than six years by investors using the web's technological advantage and worldwide reach.
The buyers agency sydney assist buyers in conducting due diligence on rental properties by arranging for a property inspection, a preliminary title report, and other important documents like the rent roll and tenant lease agreement to give buyers the confidence to purchase a property without seeing it first.
4. Consider a property manager
Being a landlord can take more time than you might think. An excellent rental property manager must perform various tasks, including finding and screening tenants, collecting rent, and handling maintenance.
In order to keep running costs in check and the rental property returns increasing, owners must also adhere to local and state landlord-tenant rules, conduct periodic property inspections, regularly make rent comparisons, and negotiate the best deals with qualified suppliers.
A local property manager is frequently hired by those who don't want to be landlords or simply don't have the time. The advantages of owning a rental property may be enjoyed by an investor while avoiding the headaches of being a property owner by hiring a property manager. Investors can concentrate on increasing passive income streams by purchasing rental property in the best markets for the best returns by hiring the best property managers to take care of the day-to-day details.
5. Monitor income and expenditures
Even for seasoned real estate owners, managing the costs and profits from rental properties may rapidly become burdensome. Typical earnings and expenses that have an impact on a rental property's return include the following:
Rental revenue
Security deposit
Additional income (pet, laundry, roommate, etc.)
Leasing fees
Property management fee
Repairs and maintenance
Landscaping
Pest control
Utilities (sometimes encountered with small multifamily buildings)
Mortgage payments
Insurance
Property taxes
HOA dues
Depreciation
Owner expenses (such as driving to an out-of-state property)
Tips for buying a great investment property
"Real estate investment, even on a minor scale, is a tried-and-true technique of creating an individual's cash flow and wealth," said Robert Kiyosaki, founder of the Rich Dad Company, at one point.
Even if that might be the case, not all homes are wise investments. Some investment property tips for buying a great rental property include:
A long-term perception is needed when investing in real estate.
Become familiar with the financial parameters for investing in rental properties, including ROI, cash flow, cap rate, and cash-on-cash return.
Carefully research each real estate market before determining what to buy and where to buy it.
Alternative strategies for buying your first investment property:
Finding money to put down a sizable amount on a rental property in some real estate areas is getting harder as home prices rise. Fortunately, there are several less expensive alternatives for purchasing a rental property:
House hacking involves renting out a room in your house and utilizing the extra money to pay off your current mortgage to raise enough cash for a down payment.
Acquiring a small duplex or triplex with a loan, living in one unit, and renting out the others.
Before eventually renting out your home, live there as a primary residence, keeping in mind that the house will need to serve both those purposes.
Another way to lower the down payment required to buy a rental property is to team up with another real estate investor to do so as a joint venture.